Virtual Attendance of Better information for better care. Using evidence to inform practice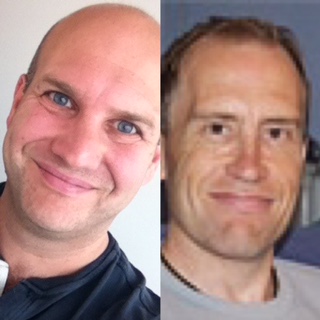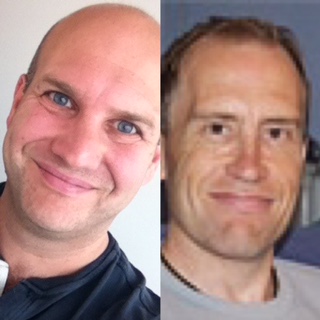 Virtual Attendance of Better information for better care. Using evidence to inform practice
This is the VIRTUAL ATTENDANCE option! If you can't make it to Chicago, watch it LIVE at your place, or at your leisure. Virtual attendance includes access to a private Facebook group and access to the course via YouTube, as well as access to any course materials. Breaks, lunch, after hours discussions and the headstand competition, will not be available via virtual attendance.
Course description: This 3-day course is designed for current clinicians and aims to help participants become better users of clinical research. The course will explain and cut-through the jargon of observational studies, trials and systematic reviews and offer a framework for critically appraising clinical research. The broad aim is that participants will develop the skills to go beyond the abstract of a paper and be able to make detailed and informed judgments regarding the validity and results of clinical research and to consider what those results might mean to their practice. Finally, the course aims to see how this process informs the management of low back pain.
Format: The course will consist of a mix of lectures and group workshops. Workshops will include critical appraisal of contemporary open-access journal articles, and practical exercises to develop the skills necessary for understanding research and applying evidence-based practice. The final day will take these core principles and use the management of low back pain as a focused example of how to apply them. At all times the emphasis will be on keeping it clinically relevant, fun and interactive and there will be plenty of space for open discussion.
Course Objectives/ Learning Outcomes
At the end of the course participants should be able to:
Frame an answerable clinical question
Search efficiently for relevant research.
Describe the various designs of observational studies, clinical trials, and systematic reviews and to discuss what each design offers.
Understand and identify the major risks of bias and threats to internal validity in these studies.
Interpret and appraise a basic meta-analysis.
Interpret the meaning of a range of different commonly used effect sizes.
Critically discuss the applicability of research results to everyday practice.
Consider how these principles might inform the evidence based management of low back pain.
Course Tutors
Dr. Steve Kamper is Senior Research Fellow in the Musculoskeletal Division at the George Institute, University of Sydney, supported by a prestigious Career Development Fellowship from the National Health & Medical Research Council of Australia. He leads a program of work investigating musculoskeletal pain in children, with a particular interest in the interaction between musculoskeletal pain and broader health risk factors such as overweight, smoking, alcohol misuse and poor mental health. His experience includes in design, conduct and reporting of prognostic studies, RCTs, systematic reviews, clinimetric analyses and studies exploring the mechanisms of action.
As part of his duties at the George Institute, Dr Kamper is the Physiotherapy Evidence Database (PEDro) Research Fellow, responsible for Education and Training. This role builds on his previous work in research methodology, and involves design and delivery of workshops and training for clinicians and researchers in research design and evidence-based practice.
Dr. Kamper has published over 90 articles, including in top-ranking general medical (eg. BMJ, PLOS Medicine, Cochrane Database) and specialist journals (eg. Pain, J Clinical Epidemiology, Physical Therapy), and presented his work more than 40 times in over 10 different countries. He has received >$1 million in competitive funding from NHMRC, Health Research Board of Ireland, Eastern Health in Canada and University of Sydney, and serves on the editorial boards of the Cochrane Back and Neck Group, the J Orthopaedic and Sports Physical Therapy and the J Manual and Manipulative Therapy. He has developed productive collaborations with researchers in Australia, the Netherlands, Denmark, and the UK.
Dr. Neil O'Connell is a Senior Lecturer in Physiotherapy in Brunel University, London, UK. He divides his time between research and teaching and previously worked extensively as a musculoskeletal physiotherapist. He leads a module in the principles and practice of evidence based healthcare for post-graduate physiotherapists and occupational therapists. Neil's main research interests are chronic low back pain and complex regional pain syndrome with a focus on evidence based practice and he has published extensively in this area. He has authored and co-authored a number of published systematic reviews.
Neil has published over 40 articles, including in high impact international journals and has presented at numerous international conferences. He is a member of the editorial board of the Cochrane Collaboration's Pain, Palliative and Supportive Care (PaPaS) group and the Journal of Pain, is the senior commissioning editor for the pain science blog Body in Mind (www.bodyinmind.org) and was a member of the Guideline Development Group for the UK's National Institute of Health and Care Excellence (NICE) updated guideline for the management of low back pain. He is currently a member of the EFIC task force on low back pain and sciatica.