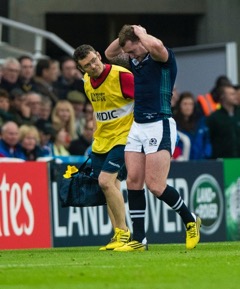 March 25-26, 2017
With a combination of research and evidence based solutions from soccer, rugby and the world of sport this exciting workshop sets out to tackle some of the most difficult injury issues that health professionals, conditioners, sport scientists and coaches face every week in practice.
The two-day workshop of practical sessions, discussions and theory will be a combination of the latest research and recent case studies, covering key areas ranging from managing training loads to specific injury diagnostics and return to sport. It will ask questions of what we really understand about injury prevention and injury burden. This will raise matters about context and the shared decision-making process that ought to be facilitated for optimum recovery and re-integration. As such topics such as the sociology of decision-making and self-determination theory as it can affect patients and athletes will be under discussion. There will also be an examination of mechanotransduction as it relates to how we consider load management in rehab, and how we design programmes in light of tissue stress and risk modifiers.
As the workshop develops it will explore the three phases we deem to be important in Return to Sport, exploring the enabling of psychological conditioning rather than purely carrying out the physical competency-driven analysis. The methods involved within the three phases of participation, play or performance within the Return to Sport Continuum will ultimately affect the decision-making process in deeming athletes 'Match Fit'.
The focus will range from analysing how to solve movement problems in developing physical literacy, affordances and training load programs in younger populations, recreational athletes as well as within elite sports challenging participants in considering specific prehab, warm up and conditioning work that can applied at elite and amateur levels with an eye on performance outcomes.
An extensive reference list will be supplied that will be source material for much of the content contained in the workshop in addition to clinical experiences across clinic and sporting environments and contexts.
These sessions would be beneficial for those operating in sporting or performance settings, as well as healthcare clinics for anyone who is involved in injury, sports medicine, performance, strength and conditioning or player welfare.
These workshops will evolve to keep pace with the breath-taking wealth of published data and papers in this changing field.
The Illinois Chapter Continuing Education Committee has certified that this course meets the criteria for approval of Continuing Education offerings established by The Illinois Physical Therapy Association for 13.5 CE hours.